Spationaut day
00:00:00:01
The Euro Space Center offers you a family day to immerse yourself in the daily life of space adventurers.
Do you have what it takes to be a space hero? Train like an astronaut about to go on a mission.
You're ready to begin an exciting, interplanetary adventure.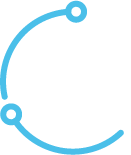 10 activities*.

Free access and recommended direction of visit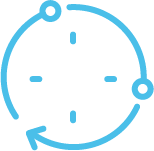 Duration of the visit 5 hours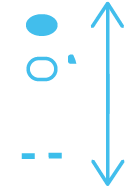 Minimum height 1m10*.
*Access restrictions to some simulators apply, please consult our FAQ.
Please note that some activities, such as the multi-axis chair, the flight simulators or the weightlessness wall are activities reserved for trainees or within the framework of Minitrips (Mission Orion or Discovery)
TO GUARANTEE MY PLACE ON BOARD THE EURO SPACE CENTER
>> I BOOK ONLINE <<
The Space Hub
An area dedicated to testing astronauts' skills. Play to find out if you have all of the skills needed to join our team of astronauts.
Space Tour
Our multimedia exhibition invites you to follow in the footsteps of those who helped mankind discover our fascinating universe.
Mars Village
Be the first to tread on Martian soil. Habitat, exploration, daily life, rover driving, etc. How will you survive on Mars?
Marswalk and Moonwalk XP
Experience the sensation of Martian and Lunar gravity by trying out our seat equipped with a virtual reality mask.
Free Fall Slide
Experience the sensation of weightlessness with a free fall from 8 metres high.
SPACE FLIGHT UNIT
Fly over the Red Planet aboard your spacecraft. It's up to you to navigate the Martian canyons to complete your mission.
SPACE ROTOR
Test your ability to resist centrifugal force in our Space Rotor. You'll be subjected to g-forces like real astronauts.
5D Space Show
Our dynamic cinema will take you on a voyage like no other. Special effects and 3D visuals await you during this captivating session.
Planetarium
A film about space and astronomy projected on a dome provides a breath-taking view.
Cosmic Valley
Stroll through our Cosmic Valley and learn more about the means of communication and transportation used in space.